Pro tip: we suggest bookmarking this page and returning often, as we'll update it throughout the year with the most notable new tech and other gadgets of 2023.
---
The world of new tech and gadgets is fast-moving and non-stop. It seems like every month, every week and even every day, something new and exciting gets announced. From hi-fi headphones to the latest Sonos speakers, bookshelf speakers to gorgeous (and huge) TVs, the newest Apple gadgets to noise-canceling wireless earbuds — the sheer volume of new products can be overwhelming. That's why we're aiming to make it just a bit easier.
Below, we've rounded up the best new tech and gadgets that been announced thus far in 2023. We'll be regularly updating this post with the coolest new gadgets that you should keep on your radar, so stay tuned for more as the year goes on.
Last updated: January 31, 2023.
January
The Best New Tech Gear of January 2023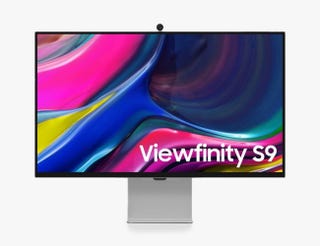 Samsung Viewfinity S9
samsung.com
The Samsung Viewfinity S9 is a 27-inch 5K monitor with an anti-glare display, a built-in 4K webcam and a wide variety of ports. It also comes with the Samsung's Tizen smart operating system, which effectively allows it to work as a smart TV.
Price: TBD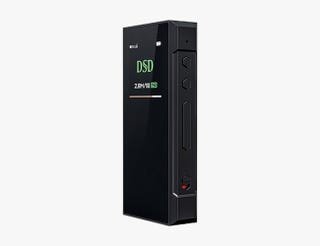 FiiO BTR7
amazon.com
The FiiO BTR7 is a gorgeous portable DAC/amplifier that has a tiny screen for displaying the audio's bitrate and volume. It's unique because it supports wireless charging and has built-in Bluetooth, meaning you don't have to have it directly connected to your smartphone or laptop if you don't want to.
Price: $199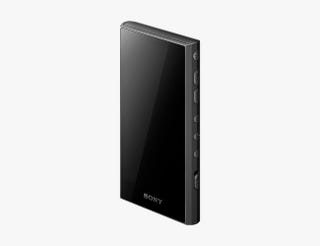 Sony NW-A306
amazon.com
The Sony NW-A306 is the company's newest portable hi-fi player in its Walkman line — and it's really affordable. It runs a Android operating system and is capable of playing lossless quality audio. The only real downside is that it only comes with 32GB of storage.
Price: $350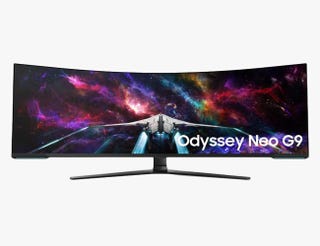 Samsung Odyssey Neo G9
samsung.com
The Samsung Odyssey Neo G9 is a a 57-inch gaming monitor with an 8K display and a 1000R curvature; according to Samsung, it's the first gaming monitor that delivers a 7,680×2,160 resolution and a 32:9 aspect ratio in one screen. It'll be available later this year.
Price: TBD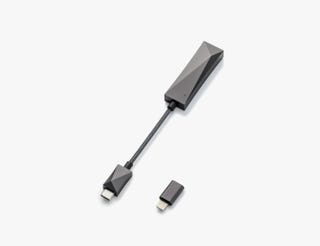 Astell&Kern AK HC3
bhphotovideo.com
The Astell&Kern AK HC3 is high-quality USB DAC for your smartphone that's capable of playing up to 32-bit/384kHz audio. It connects to your device via USB-C, but a Lightning adapter is included in the box for iPhone users, too.
Price: $229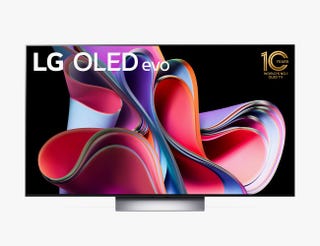 LG C3 OLED
lg.com
Announced at CES, the LG C3 is poised to be the most popular of LG's newest OLEDs. It's the direct successor to the 2022-released C2 and looks very similar. The main difference is that it to get up to 70-percent brighter. Pricing and availability information has not yet been released.
Price: TBD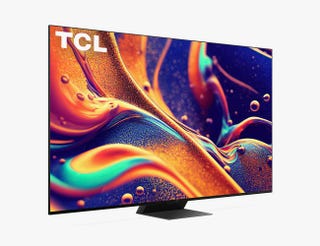 TCL Q-Series
tcl.com
The TCL Q-Series is the company's upcoming line of premium 4K TVs that are replacing last year's 6-Series. The new models boast quantum dot technology, Mini LED backlighting, Wi-Fi 6 connectivity and they will run Google TV operating system (so no Roku option).
Price: TBD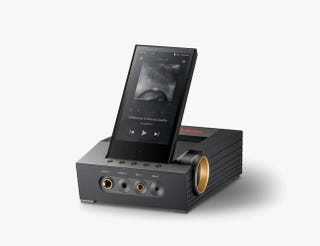 Astell&Kern Acro CA1000t
bhphotovideo.com
The Astell&Kern Acro CA1000t is a high-end headphone amplifier and music player. It's jammed packed with wired and wireless (including Wi-Fi and Bluetooth) connectivity options. It has a built-in battery, too, so you take your hi-fi setup mobile.
Price: $2,300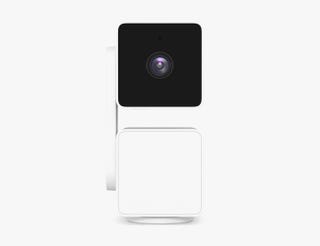 Wyze Cam Pan v3
wyze.com
The third-generation Wyze Cam Pan is unique because, like its predecessors, it allows you to adjust the viewing angle — you can pan and tilt the camera — from its app. The new model has an updated design that's now water resistant (IP65 rated). The camera also has a wider field of view.
Price: $34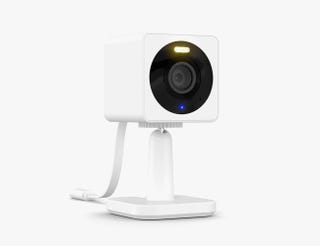 Wyze Cam OG
wyze.com
The Wyze Cam OG is the company's newest entry-level smart home camera. It costs just $20 and comes with pretty much all the features of the other basic smart cameras, including 1080p video, two-way talk and motion detection. There's also a new model with a telephoto lens that costs an extra $10.
Price: $20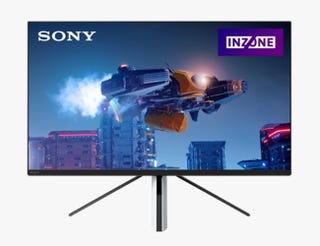 Sony InZone M3
sony.com
The Sony InZone M3 is a 27-inch gaming monitor that looks fairly similar to the InZone M9 ($899), but it doesn't have the same resolution — it's 1080p instead of 4K — or full-array local dimming. It has a 240Hz refresh rate (with VRR support) and HDMI 2.1 connectivity.
Price: $530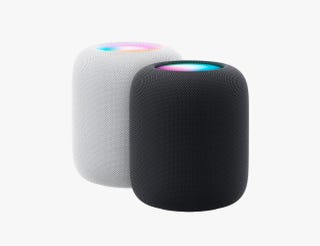 Apple HomePod (2nd Generation)
apple.com
Apple's second-generation HomePod is slightly smaller than the original "full-sized" HomePod. It doesn't have as many drivers, but thanks to increased processing power is designed to sound exactly like the original. The kicker is that this new HomePod is $50 cheaper.
Price: $299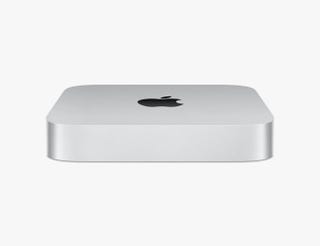 M2 Mac Mini (2023)
apple.com
Apple has brought the power of its M2 and M2 Pro chipsets to the Mac Mini. The new models look basically the same as their predecessors, but the new chipsets deliver a big boost in performance and efficiency. You can buy the M2 Mac Mini for as low as $599, which is $100 cheaper than before.
Price: $599+ (M2); $1,299+ (M2 Pro)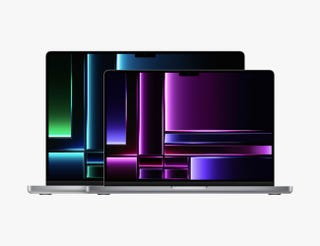 M2 Pro MacBook Pro (2023)
apple.com
Apple announced new 14-inch and 16-inch MacBook Pros that look identical to their predecessors. The big difference is that the new laptops have been updated with Apple's super powerful M2 Pro and M2 Max chipsets, which promise big leaps in power, performance and battery life.
Price: $1,199+ (14-inch); $2,499+ (16-inch)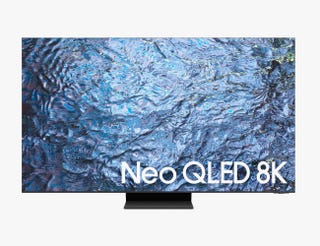 Samsung Neo QLED 8K (QN900C)
samsung.com
Samsung announced its next generation of Neo QLED TVs at CES. For 2023, Samsung is continuing its 8K push with the QN900C (pictured), but it also announced the QN95C, which is a 4K model for those who are looking for something more accessible.
Price: TBD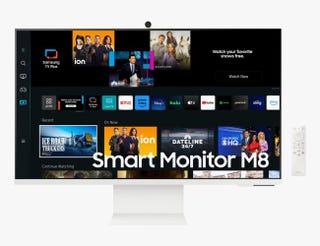 Samsung Smart Monitor M80C
samsung.com
This is a new and slightly improved version of the Smart Monitor M8 that Samsung released in 2022. It's a 32-inch "smart" monitor with built-in speakers and a webcam. The difference is that the new model now works as a SmartThings smart hub and it will be available in more colors.
Price: TBD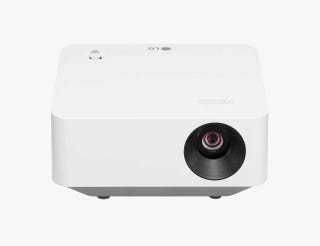 LG CineBeam PF510Q
lg.com
The LG CineBeam PF510Q is a tiny portable projector that's capable of delivering a 1080p picture that's up to 120-inches. It has built-in Wi-Fi (including AirPlay 2)and Bluetooth, which allows you to stream content directly from your smartphone, tablet or laptop to the projector.
Price: $600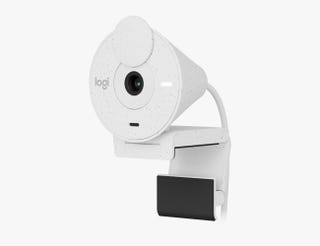 Logitech Brio 300
logitech.com
The Logitech Brio 300 is a new budget-friendly webcam that captures a 1080p (at 60fps) picture (60fps). It also has a built-in microphone, a physical privacy shutter and connects to your computer via USB-C. Available in three colors: gray, white or pink.
Price: $70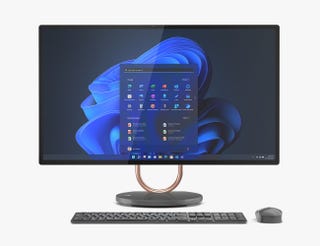 Lenovo Yoga AIO 9i
lenovo.com
Announced at CES, the Lenovo Yoga AIO 9i is the company's gorgeous new all-in-one Windows desktop computer. Its 31.5-inch 4K display appears like it's floating thanks to its adjustable metal arc stand. The base of the desktop also features a Qi wireless charging pad.
Price: $1,800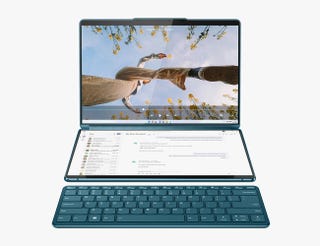 Lenovo Yoga Book 9i
lenovo.com
The Lenovo Yoga Book 9i is a first-of-a-kind laptop with dual OLED touchscreen displays and can function as a tablet, laptop and, well, something else. The two displays can be folded or flipped together to work like a 2-in-1 tablet, but they can also be stacked vertically on top of each other.
Price: $2,100+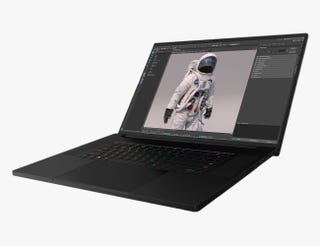 Razer Blade 18
razer.com
Razer announced new 16-and 18-inch models of its Blade gaming laptops, the latter of which is its biggest and most powerful Blade laptop ever. It has a QHD+ display with a 240Hz refresh rate, and can be configured with the latest processor and graphics card by Intel and Nvidia, respectively.
Price: $2,900+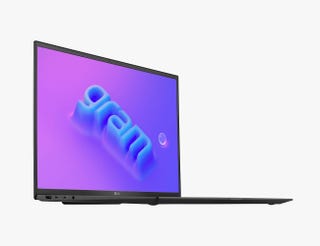 LG Gram UltraSlim and Style
lenovo.com
The LG Gram UltraSlim is a 15.6-inch laptop with an OLED display and updated internals; according to the company, it's 9-percent lighter than the previous 15-inch Gram. The LG Gram Style has got a more premium (and glass) look and feel, plus it has a hidden touchpad with LED backlighting.
Price: TBD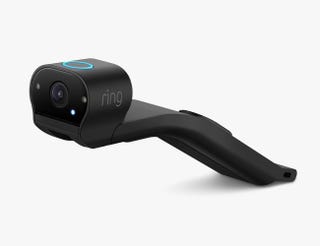 Ring Car Cam
ring.com
The Ring Car Cam is a security camera for your car. It consists of two small cameras that are mounted to your car's dashboard via a cantilever arm. One camera faces inward, while the other camera faces outward. The idea is that it allows you to keep an eye on your car when you're not there.
Price: $200 (pre-orders); $250 (retail)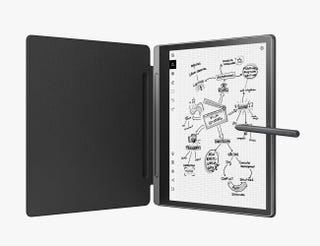 Lenovo Smart Paper
lenovo.com
The Lenovo Smart Paper is an E-Ink notepad that's looks and works very similarly to Amazon's 2022-released Kindle Scribe. It functions as an e-reader with access to more ebooks than you could possibly read, but comes with a stylus for note-taking and doodling as well.
Price: $400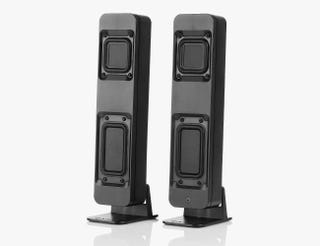 Drop BMR1 Nearfield Monitors
drop.com
The Drop BMR1 are the company's first-ever set of computer speakers. You can connect them to your computer via AUX, but they also support Bluetooth streaming. They can be vertically (shown) or horizontally orientated, depending on how you want them to look on your desk.
Price: $129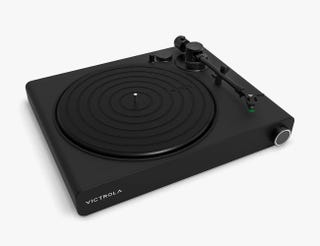 Victrola Stream Onyx
victrola.com
The Victrola Stream Onyx is a more budget-friendly version of the Stream Carbon turntable. It works the same way — it's certified for Works With Sonos, so you can easily stream vinyl directly to your Sonos system — but is made with less premium materials. It's also $200 cheaper.
Price: $599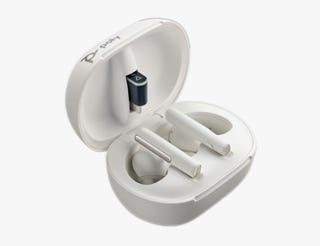 Poly Voyager Free 60+
poly.com
The Poly Voyager Free 60+ is a pair of high-end wireless earbuds that have touchscreen integrated into the charging case. You can use the touchscreen to adjust volume and noise-cancellation, as well as see the battery status of each earbud.
Price: $350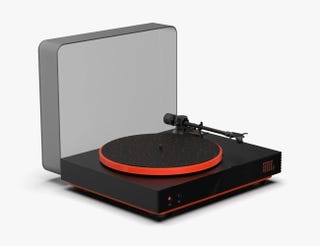 JBL Spinner BT
harmon.com
The JBL Spinner BT is a belt-driven turntable with a built-in moving-magnet phono preamp. Other than its orange accents, what makes the Spinner BT unique is that it supports Bluetooth aptX HD so you can stream vinyl to your wireless headphones or portable speakers. Available late 2023.
Price: $400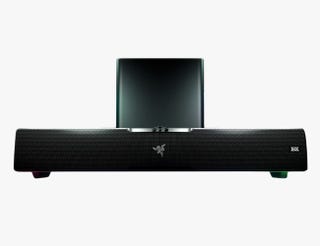 Razer Leviathan V2 Pro
razer.com
The Razer Leviathan V2 Pro is a soundbar for PC gamers. It has integrated lights that can sync with your other Razer gaming accessories. It supports 3D immersive audio and has an integrated IR camera that tracks the listener's head position and optimizes audio based on their location.
Price: $400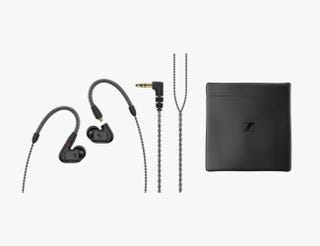 Sennheiser IE 200
sennheiser.com
The Sennheiser IE 200 are the company's most affordable in-ear headphones in its well-lauded IE series. The IE 200 share a similar look and feel as the company's higher-end options, which tops out at $1,500 with the IE 900, but they are targeted towards more budget-conscious listeners.
Price: $150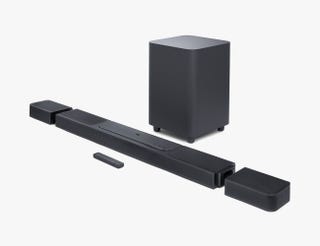 JBL Bar 1300X
harman.com
The JBL Bar 1300X is the newest and most high-end in JBL's "Bar" line of soundbars with detachable rear satellite speakers. It's a 11.1.4-channel system with 21-total drivers (including six upward-firing) and support for Dolby Atmos and DTS:X.
Price: $1,700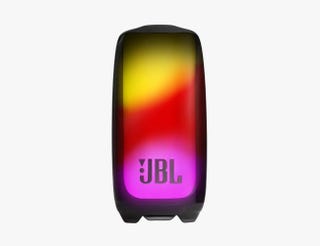 JBL Pulse 5
jbl.com
The JBL Pulse 5 is the company's newest ultra-portable Bluetooth speaker with an integrated LED that lights up and changes color with your music. Compared to its predecessor, the Pulse 4, the fifth-generation speaker has a smoother exterior and promises bigger, better sound.
Price: $250